Expressive Therapy: A Creative Approach to Mental Health Care
Art, music, and dance are forms of creative expression that can help those with mental health issues better process emotions and cope with their symptoms so they can heal. Expressive therapy uses these creative activities alongside other types of treatment, such as medication or talk therapy, to help patients who may have difficulty articulating their thoughts and emotions in other ways.
Expressive therapy provides an interactive and stimulating environment that encourages patients to be creative, express themselves, and actively participate in their own recovery. Creating an atmosphere that promotes open communication goes a long way in patient recovery as well. "Because therapeutic activities are nonthreatening, they allow our patients to be more open and honest," said Guylaine Mazure, Manager of Therapeutic Activities at Ramapo Ridge Behavioral Health. "They start to trust us more because we're not just telling patients how it should be — we are guiding the patients to figure it out for themselves."
Expressive therapy can be effective in treating a variety of mental health issues, including:
Depression
Anxiety
Stress and burnout
Relational or family conflict
Addiction
Grief and loss
Dementia and Alzheimer's disease
Trauma, including trauma from abuse
Types of Expressive Therapy
Art therapy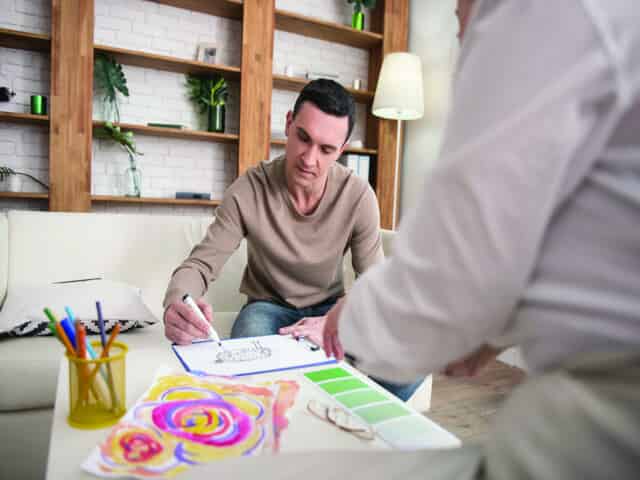 Making art can effectively alleviate stress and improve mood, which can be useful in mental health treatment. Patients express themselves creatively by participating in exercises such as painting a picture to illustrate their emotions, drawing a gift they'd like to give themselves, or creating collages that represent what they visualize for their future.
Music therapy
Music is a powerful tool in mental health treatment, helping people connect with their inner feelings and with one another. Patients can participate in song identification exercises to discuss why they are drawn to certain music, as well express their emotions by writing their own songs and playing instruments to promote healing and positive feelings.
Writing or poetry therapy
Writing is an effective way to process difficult emotions and communicate. Creative writing exercises, such as journaling and writing poetry, encourage patients to open up and share their feelings as well as process some bigger emotions they have difficulty dealing with in other ways.
Dance therapy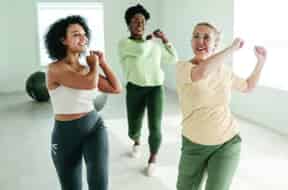 Dance allows patients to express themselves and process their emotions using creative movement, releases endorphins, and boosts mental and physical wellness. Some examples of dance therapy techniques include mirroring – echoing movements of other participants to express empathy and validate emotions – and using movement as a metaphor to express an inner feeling or even a personal achievement in the patient's recovery.
Inpatient Mental Health Treatment at Ramapo Ridge
If you think you might benefit from a stay in an inpatient mental health treatment center, we are here to help. Ramapo Ridge is Christian Health's behavioral health hospital, dedicated to providing loving, compassionate care to those living with a mental health issue to help promote recovery and effectively prevent relapse.
You can visit your primary care provider to a request a referral for admission to our program or call (201) 848-5500 to make an appointment with our team at LiveWell Counseling for an evaluation.