Signs to Watch for When Visiting Aging Parents During the Holidays
Visiting aging parents or other relatives during holiday gatherings can be a useful opportunity to assess their health and well-being and determine if they require additional assistance, such as a home health aide or a move to assisted living. Many older adults resist requesting help even when they need it. Asking questions and thoroughly evaluating their environment during holiday visits is crucial to ensure your parent or relative is safe, comfortable, and thriving in their home.
Have questions about senior living planning? Speak to our team today: (201) 848-4303
Physical Health
Mobility: Pay attention to how well your loved one moves around and watch for signs of unsteady gait, balance problems, or struggling to stand up or sit down. Hesitancy to move around or any changes in how they move could be a sign of joint, muscle, or neurological problems. Ensuring they have the mobility support they need, such as an assistive device or physical therapy, is vital to prevent falls or other injuries.
Personal care: Changes in personal hygiene can be a clear sign that your parent or relative is having trouble caring for themselves, either due to dementia, exhaustion, or limited mobility. Take notice if they exhibit poor hygiene signs, such as not brushing their teeth, bathing, or dressing properly.
Nutrition: Observe their eating habits, appetite, and kitchen condition. Is adequate nutritious food available, or do they rely on unhealthy convenience meals? Has there been any sudden weight loss or gain? A healthy diet is essential for well-being, especially for older adults.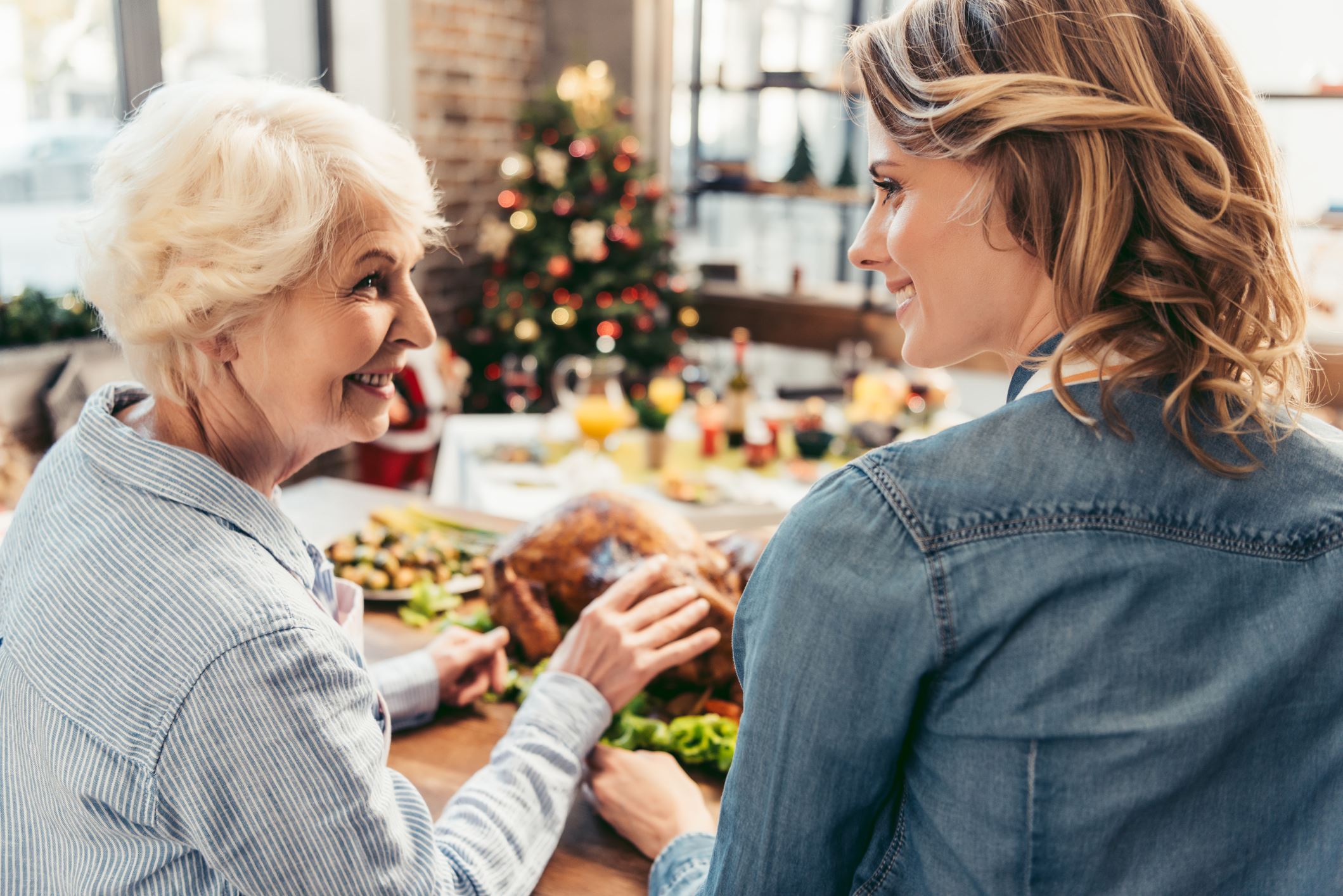 Cognition
Memory issues: Alzheimer's or other types of dementia can cause memory loss, and early detection is key to managing symptoms before they worsen. Pay attention to increased forgetfulness, repeated questions, trouble recognizing others or remembering names, and confusion about time and place.
Difficulty managing medications: Improperly taking medications can cause your loved one serious health issues. Ensure they manage their prescriptions correctly and take the proper dose of all medications consistently.
Communication: Is your loved one able to manage conversations, speak clearly, stay focused, and remain aware of their surroundings? Any difficulties in communicating can be a sign of early Alzheimer's disease or other types of dementia.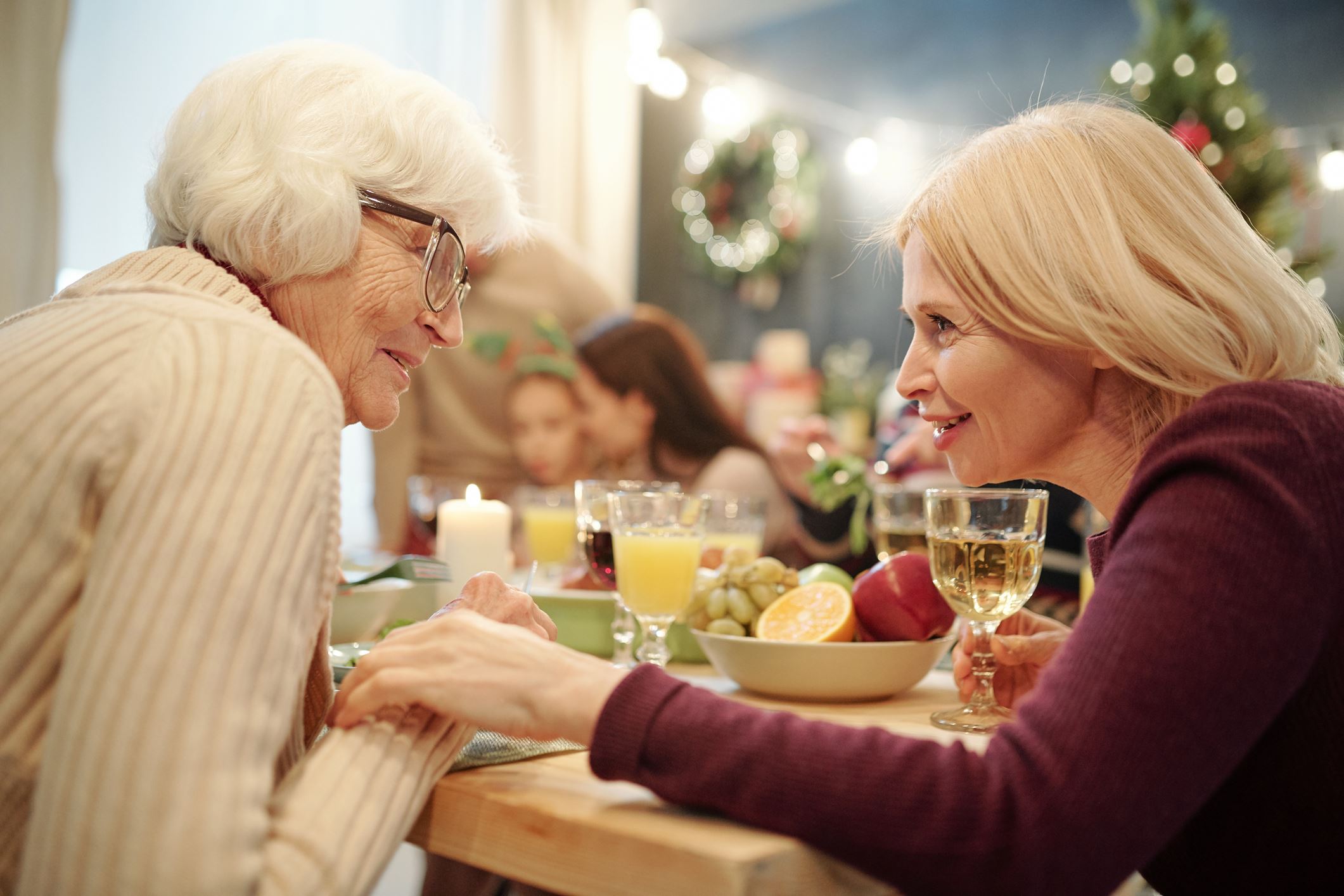 Have questions about how to initiate conversations with your aging parent? Download our guide.
Home Environment
Safety: When visiting your parent or loved one, check their home for any safety hazards, such as loose rugs, inadequate lighting, broken floorboards, uneven stairs, loose railings, broken windows or doors, or excessive clutter that may increase the risk of falls. Because older adults naturally lose some mobility as they age, a safe environment with clear walkways is essential to prevent falls and injuries.
Cleanliness: If their home is excessively messy or dirty, they may need assistance with household chores or struggle to remember to clean up. Piles of unwashed dishes, clutter, or dirty floors or surfaces are signs that they may need outside help with household tasks.
Maintenance: Make sure their home is well maintained and look for signs of neglect, such as undone repairs, leaking faucets, or broken appliances.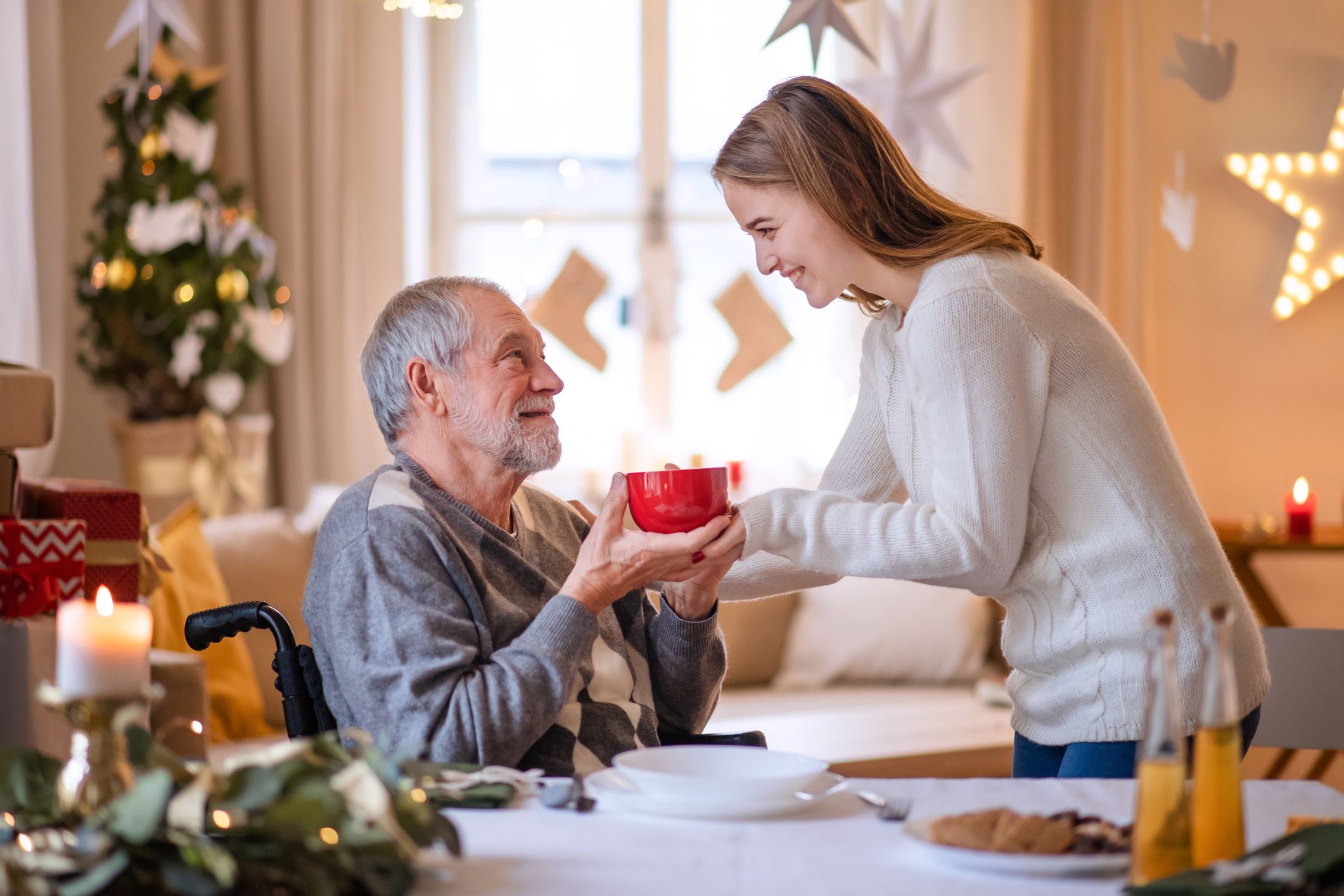 Social and Emotional Well-Being
Isolation: Is your parent or loved one living alone? When talking with them over the holidays, ask questions to determine if they have a healthy amount of social interactions or if they participate in any activities outside of the home.
Depression or anxiety: Watch for signs of sadness, withdrawal, or increased anxiety when spending time with your parent or relative. Older adults who are depressed often express feelings about being forgotten about, neglected, or lonely or lose interest in things they once enjoyed.
Mood or personality changes: Is your parent behaving erratically or exhibiting sudden changes in mood or personality? Are they putting belongings back in strange places, such as clothing in the fridge or food in their closet? Are they getting angry or frustrated more easily? These could all be signs of dementia.
Financial Health
Bill management: Keeping up with bills can be difficult for aging loved ones, especially if they're dealing with any memory loss. Take notice of any mounting unpaid bills in their home or mailbox. Ask questions to make sure they are properly managing their bills and finances, and if not, inquire if they need any assistance keeping track of payments.
Scams and vulnerability: Older adults are common targets for scams. They remain the highest-risk demographic for crimes such as forging signatures, signing over checks, and fraudulent credit card use. Ask your parent or loved one if they've had any experiences with scams or being taken advantage of financially and if they need any support in handling their finances.
Does Your Parent Need Additional Support?
If you believe your loved one needs daily, round-the-clock support services, we would love to tell you more about Longview, our premier assisted living community in Bergen County, New Jersey. For more information about Longview Assisted Living or to schedule a tour of the community, please contact Victoria Durante, CALA, Admissions Director, at VDurante@ChristianHealthNJ.org or (201) 848-4303.