Christian Health Employee Honored as a Legend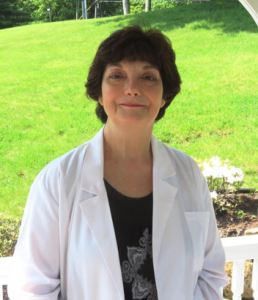 Glen Rock resident Joan Esposito, RD, Clinical Dietician at Christian Health (CHCC) in Wyckoff, was recently honored as a CHCC Legend Quarterly All Star. Staff of CHCC nominate co-workers as Legends as part of the Center's service-excellence initiative. A Legend is someone who exemplifies the mission and vision of CHCC in an outstanding and easily recognizable manner, who contributes exemplary service for the benefit of those served at CHCC and beyond, or who demonstrates behavior above and beyond expectations. Ms. Esposito was nominated by Kristin Piscatelli, RN, and Terry Walsh, LPN, both of Heritage Manor Nursing Home.
"Joan is an amazing co-worker, as well as a terrific dietitian," said Ms. Piscatelli. "She is one of the most supportive staff members who truly knows her residents and their families. Joan is interested in every aspect of the well-being of all of her residents, even when they leave her unit and move to another."
Ms. Esposito has incredible attention to detail, which leads her to find the best ways to make sure all of her diverse residents are satisfied with their meal plans. She is also an amazing mentor to new nurses, guiding them through the Interdisciplinary Care Team process.
"Many nursing assistants come to Joan with resident concerns that are far beyond the scope of what a dietitian should handle, and Joan will give sound and practical advice on almost any area of Person- and Family-centered Care," said Ms. Walsh.