Longview Assisted Living Announces Advanced Standing Designation during National Assisted Living Week
The Longview Assisted Living Residence at Christian Health (CHCC) in Wyckoff has received the distinction of Advanced Standing status for the ninth consecutive year. Advanced Standing is a voluntary program that assisted living communities participate in to demonstrate an ongoing commitment to excellence. Longview has received Advanced Standing every year since the inception of the program in 2012.
New Jersey Department of Health bestows Advanced Standing designation upon assisted living communities that successfully comply with all state, federal, and local regulations that pertain to licensed assisted living facilities in the state of New Jersey. In addition, Advanced Standing communities meet benchmarks for quality indicators as selected by the Peer Review Panel of the Health Care Association of New Jersey Foundation.
"The intensive assessment evaluates facility standards, clinical care, employee performance, cleanliness and infection control, activities programming, and dining services. All areas where Longview exceeded expectations. More important, this survey affirms the exceptional care and home-like environment our community provides to residents – our most important stakeholders," said Douglas A. Struyk, CPA, LNHA, CHCC President and CEO. "This recognition is even more meaningful now, as it reinforces CHCC's standards and commitment to excellence, even in the midst of a pandemic."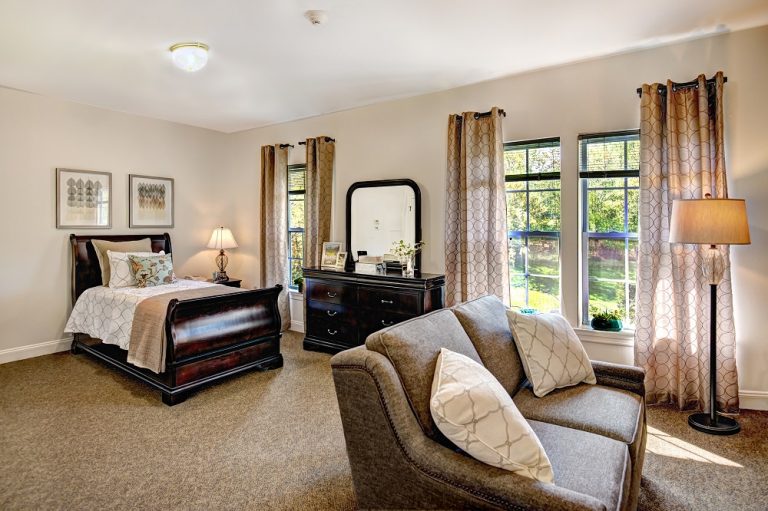 Longview, North Jersey's premier assisted-living residence, features delicious home-cooked meals, beautifully renovated suites and community spaces, professional clinical staff available 24 hours a day, personalized care services, memory support for those who need it, as well as a complete calendar of stimulating activities to keep residents social, active, and cared for – body, mind, and spirit.
"Genuine care for each and every one of our residents, partnered with a commitment to continuous improvement is what differentiates Longview from other assisted living communities." said Pamela Rooney, CALA, CTRS, ACS, Longview Administrator. "We are so proud of our dedicated team members and all they do to enhance the lives of Longview's residents."
Virtual tours of Longview can be arranged by contacting Victoria Durante, Longview Director of Admissions, at (201) 848-4303 or emailing vdurante@chccnj.org.