Understanding Dementia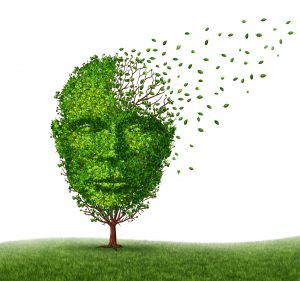 When Michael's wife looks back, she realizes that his first sign of dementia 10 years ago when he was 75 was his difficulty communicating. Trying to relay verbalize simple statements, such as "The car wash was crowded this morning" and "I'd like a cup of coffee," frustrated him because he couldn't remember the words for what he wanted to express.
"Worldwide, around 50 million people have dementia, with 10 million new cases diagnosed every year," says Sophia Magnifico, BSN, RN-BC, Geriatric Nurse Manager of Ramapo Ridge Behavioral Health (RRBH) at Christian Health (CHCC). "While dementia is more common as people grow older, it is not a normal part of aging."
Dementia isn't a specific disease, but rather a group of symptoms resulting from damage to or loss of nerve cells and their connections in the brain. Cognitive function deteriorates. Memory, thinking, comprehension, language, and judgement, among other abilities, are affected. Emotions and personality may be impacted, as well.
As the memory loss progressed, other symptoms began. Michael had trouble with balance. A vacant stare often settled on his face. Tasks which had once come easily – sending an email, playing a CD on the stereo – were now difficult, if not impossible. More recently, his wife would find him seated at the kitchen table talking to himself. When questioned, he said he was having a conversation with his mother, who had passed away two decades ago. Following extensive exams by a neurologist and psychiatrist, Michael was diagnosed with Parkinson's disease and Lewy Body Dementia, a form of dementia common in individuals with Parkinson's.
"In addition to physical, neurological, and psychiatric exams and evaluations, dementia is also diagnosed through laboratory tests, brain scans, and a comprehensive medical history to determine if dementia runs in the family, when symptoms began, changes in behavior and personality, and medication usage which might cause or intensify symptoms," says Mohamed Elrafei, MD, RRBH Medical Director.
About 20 percent of causes of dementia are reversible. With proper treatment, dementia related to issues such as tumors, alcohol or drug use, subdural hematomas, and thyroid disorders improves.
The most common causes of dementia, however, are irreversible. These include degenerative neurological diseases, such as Alzheimer's and Parkinson's, traumatic brain injuries, and infections of the central nervous system. Dementia goes through stages, from mild to severe, depending upon which area of the brain is affected.
When Michael was hospitalized for pneumonia, he became agitated and combative. These dangerous episodes escalated at home after he was discharged. A family member recommended Ramapo Ridge Behavioral Health.
At RRBH, a psychiatrist helmed a team of specially trained/certified registered nurses, nursing assistants, activity therapists, dietitians, and chaplains. The team worked in tandem with Michael and his wife to develop a treatment plan and set goals.
While dementia is progressive, symptoms can be managed. Through medication, group therapy, and activity therapy, Michael's agitation and combativeness eased.
"Ramapo Ridge is the only hospital in New Jersey and one of only two in the nation to earn the distinction of Disease-specific Care Certification in the Management of Dementia from The Joint Commission (TJC), the premier health-care quality-improvement and accrediting body in America," says Marianne Kennelly, BSN, RN, NE-BC. "We combine clinical excellence with compassionate care that is a hallmark of Christian Health."
The 58-bed inpatient hospital for adult and geriatric patients accepts both voluntary and involuntary patients. Admissions are accepted 24 hours a day, seven days a week.
Recognizing that Michael's dementia would most likely advance in the future, his health-care team recommended that he transition to Southgate at CHCC, a behavior-management unit. Southgate's special care, calm and quiet environment, and small staff-to-patient ratio can modify severe behavioral disturbances of some forms of dementia, cognitive disorders, and mood disorders. Southgate is one of only four similar programs in New Jersey. Here, Michael's agitation and combativeness were minimized, while his quality of life was maximized.
Complementing RRBH and Southgate at CHCC are additional memory-support residences, medical/social adult day programs, outpatient counseling for caregivers who would benefit from professional therapy, and caregiver support groups. All offer care guided by CHCC's Person- and Family-centered Care philosophy.
"I am humbled by and will be forever grateful to Christian Health," Michael's wife says. "My husband receives such compassionate care by a superb clinical team. I know that he is safe, and that gives me great comfort."
For more information about memory support residences and program at Christian Health please contact Karen Hockstein at (201) 848-4463 or khockstein@chccnj.org.