Christian Health Names Chief Nursing Officer, Celebrates Nurses Week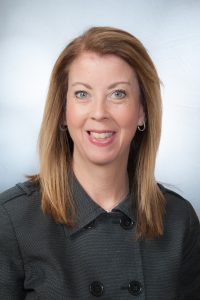 In celebration of National Nurses Week, and in recognition of the expansive role of nurses and demonstrating its commitment to the importance of a senior-leadership nursing role, Christian Health (CHCC) is proud to announce the establishment of a new Chief Nursing Officer (CNO) position. Rebecca Dauerman, APN, will serve in this new capacity as CHCC's Vice President/Administrator of Mental Health Services and Chief Nursing Officer.
"In this new role, Ms. Dauerman will be responsible for establishing and implementing organizational clinical strategies in partnership with CHCC's physician partners; overseeing the CHCC Nurse Executive Leadership Council, Person- and Family-centered Care initiatives, and quality assurance/performance-improvement activities; and ensuring regulatory compliance and service excellence as we increase clinical competencies and enhance service integration, both internally at CHCC and externally with our acute-care and other partners." says Stephen J. Dumke, LNHA, FACHE, CHCC Executive Vice President and COO.
Nursing roles have expanded through the years. Most nurses continue to provide direct care at the bedside, impacting overall patient/resident well-being and positive outcomes of care. This extends beyond the patient/resident to include those that are significant in the person's life because nurses are often in the best position to collaborate with the patient/resident, their physicians, and entire care team.
Nursing influences the overall care experience in many other ways. Nursing educators instruct and train nurses on how to implement evidence-based care practices and ensure that they are practicing at their highest competency level. Nurse case managers help patients/residents and their care team navigate the complexities of health-care choices and develop individualize care plans.
The role of nurses at CHCC has also expanded through the years. CHCC accepted its first patients in a converted 17-room farmhouse over 100 years ago, with a nursing staff of five. Today, the nursing staff has grown exponentially and is comprised of over 340 dedicated individuals in a variety of roles, including certified nursing assistants and licensed practical nurses, as well as registered nurses, many of whom have advanced degrees and certifications. All provide a combined 160,000 days of care each year, fulfilling CHCC's vision to be the hands of Christ for thousands of patients, residents, clients, and consumers throughout the senior-life, mental-health, and short-term rehab services, programs, and residences.
At CHCC, many members of the nursing staff provide direct patient care; however, nurses also practice in a wide range of positions – from CHCC trustees to administrative leaders including the Nurse Executive Leadership Council, Admissions Case Managers, Clinical Educators, Quality Managers, Minimum Data Set Assessment Coordinators, leaders in Health Information Management, and many others.
"As CNO, my primary focus will be on ensuring that there is clear nursing input and collaboration in Center-wide strategic and operational initiatives, including providing senior leadership and the CHCC Board of Trustees with information about and a clear understanding of nursing-related priorities. The health-care landscape is fast-paced and ever-changing, and we need to be prepared to meet or excel in the face of challenges. I know that as a nursing force we are poised to do just that!" says Ms. Dauerman.
National Nurses Week is celebrated each year from May 6 through 12 and recognizes the significant contributions nurses make to improve health nationwide. CHCC celebrates its nursing staff for their commitment to quality, compassionate care and their dedication to those they serve.