Christian Health Receives Generous Donation from Atlantic Stewardship Bank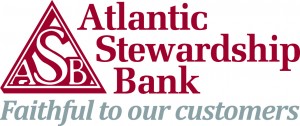 Christian Health (CHCC) in Wyckoff was recently the recipient of a generous donation from Atlantic Stewardship Bank (ASB). ASB donates 10 percent of its annual pre-taxable earnings to Christian and other non-profit organizations in the community, the only bank in the country to do so. The Tithing Program continues to define ASB's mission and is incorporated in its bylaws. To date, ASB has awarded $8.6 million through this unique program.
"Your outstanding organization has been selected to receive a donation from our 2015 Tithe," said Paul Van Ostenbridge, ASB President and CEO. "As a recipient of our Tithing Program, we are proud to share that Christian Health has received $451,500 from our tithe contributions over many years. We hope that this year's $10,000 check will help your operation and support your mission."
CHCC will use the funds for a $3 million renovation and refurbishment project at The Longview Assisted Living Residence. The outcome of this project will better serve the needs of current and future Longview residents. CHCC began raising funds for this project in 2015 and are continuing again this year with Longview as the special focus of its Annual Fund appeal. Intentionally non-institutional in design, Longview was created to feel inviting and comfortable. Twenty-four hour nursing support, a rich level of activities, and customized levels of care for physical, mental, and spiritual health, healing, and wellness are provided for each resident. For more information about Longview, call (201) 848-5200.