CHCC Foundation Welcomes New Director of Development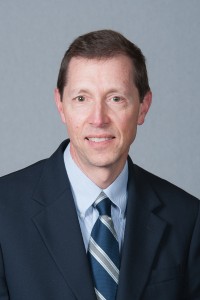 R. Scott Sheldon, MDiv, recently joined the Christian Health (CHCC) Foundation as the Director of Development. Mr. Sheldon brings a broad experience of more than 30 years as a fundraiser and consultant in the non-profit sector.
Among Mr. Sheldon's responsibilities are providing a strategic vision to build relationships and raise funds to advance CHCC's mission; inspiring a culture of philanthropy; identifying, developing, and supporting Foundation trustees in their efforts to reach out to donors and funding partners; planning and promoting special events; and identifying funding opportunities.
"I am honored to join the Christian Health Foundation and to have the opportunity to work with our dedicated trustees and supporters," Mr. Sheldon says. "I look forward to expanding the Center's mission by relating to CHCC's broad constituency."
Prior to joining CHCC, Mr. Sheldon was the President and CEO of Parish Resource Center in Lancaster, PA, a consortium of faith-based non-profit resource centers in Pennsylvania and New York. He was also the Interim Vice President for Institutional Advancement at San Francisco Theological Seminary in San Anselmo, CA.
Mr. Sheldon has also served as the Director of Development and Director of the Center of Continuing Education at Princeton Theological Seminary, Chief Development Officer and Campaign Director at Hartford Seminary in Connecticut, and Director of Gifts and Grants at D&R Greenway Land Trust in Princeton. He is Past Chair of the Presbyterian Church U.S. A. Mission Development Resource Committee, Past Chair of the Association of Theological Schools' Development and Institutional Advancement Program, and a Fellow of the Lancaster County Community Foundation. Early in his career Mr. Sheldon was an architect, pastor, and denominational executive to 110 congregations on Long Island and in Central New York.
The New Jersey native holds a bachelor of science in architecture and building sciences from Rensselaer Polytechnic Institute in Troy, NY and a master of divinity from Princeton Theological Seminary. He has a postgraduate certificate in faith and Christian discipleship from the Ecumenical Institute of the World Council of Churches/University of Geneva in Switzerland. A conservation advocate, Mr. Sheldon has participated in several mission trips to Africa, Central America, Eastern Europe, the Middle East, Haiti, and Cuba.
"Scott is a tremendous addition to our Foundation," says Gordon Stanley, CHCC Foundation Chair. "In addition to his impressive track record as a development officer, he has the drive and perspective to advance Christian Health's mission, as directed by our board and the CHCC Board of Trustees."
The Foundation encourages the community to support and pray for CHCC's mission to foster, health, and wellness for people of all ages. The Foundation provides CHCC with a source of funds that can be used to carry out its strategic vision and to help meet the changing needs of those it serves. The Foundation board is composed of business and community leaders who help develop programs and events to introduce CHCC to potential benefactors. Through their advocacy and leadership, the Foundation will help provide financial support, expand the ministry of CHCC, and broaden the community's knowledge and awareness of its services.